This is by no means an exhaustive list, but will aid in strengthening your prayer life while scripturally praying over believers. 
*Remember there is full forgiveness in Christ. 
Romans 8:1 - "There is therefore now no condemnation to them which are in Christ Jesus, who walk not after the flesh, but after the Spirit."
Ephesians 1:7 - "In whom we have redemption through his blood, the forgiveness of sins, according to the riches of his grace;"
*Be reminded God is for them.
Romans 8:31 - "What shall we then say to these things? If God be for us, who can be against us?"
*Not to conform to this world.
Romans 12:2 - "And be not conformed to this world: but be ye transformed by the renewing of your mind, that ye may prove what is that good, and acceptable, and perfect, will of God."
*No divisions among believers, but instead labor together. 
1 Corinthians 1:10 - "Now I beseech you, brethren, by the name of our Lord Jesus Christ, that ye all speak the same thing, and that there be no divisions among you; but that ye be perfectly joined together in the same mind and in the same judgment."
1 Corinthians 3:9 - "For we are laborers together with God: ye are God's husbandry, ye are God's building."
*Be found faithful. 
1 Corinthians 4:2 - "Moreover it is required in stewards, that a man be found faithful."
*Remember in temptation God has made a way of escape.
1 Corinthians 10:13 - "There hath no temptation taken you but such as is common to man: but God is faithful, who will not suffer you to be tempted above that ye are able; but will with the temptation also make a way to escape, that ye may be able to bear it."
*Walk with eyes of faith.
2 Corinthians 5:7 - "(For we walk by faith, not by sight:)"
*Abound through the grace of God.
1 Corinthians 15:58 - "Therefore, my beloved brethren, be ye stedfast, unmoveable, always abounding in the work of the Lord, forasmuch as ye know that your labour is not in vain in the Lord."
2 Corinthians 9:8 - "And God is able to make all grace abound toward you; that ye, always having all sufficiency in all things, may abound to every good work:"
*Walk in the Spirit, not after the flesh. 
Galatians 5:16 - "This I say then, Walk in the Spirit, and ye shall not fulfil the lust of the flesh."
*Bear one another's burdens.
Galatians 6:2 - "Bear ye one another's burdens, and so fulfil the law of Christ."
*Speak words of edification, instead of corrupt communication.
Ephesians 4:29 - "Let no corrupt communication proceed out of your mouth, but that which is good to the use of edifying, that it may minister grace unto the hearers."
*Walk as children of light. 
Ephesians 5:8 - "For ye were sometimes darkness, but now are ye light in the Lord: walk as children of light:"
*Be equipped with the full armor of God.
Ephesians 6:11 - "Put on the whole armour of God, that ye may be able to stand against the wiles of the devil."
*Avoid strife. 
Philippians 2:3 - "Let nothing be done through strife or vainglory; but in lowliness of mind let each esteem other better than themselves."
*Be immersed in the Word.
Colossians 3:16 - "Let the word of Christ dwell in you richly in all wisdom; teaching and admonishing one another in psalms and hymns and spiritual songs, singing with grace in your hearts to the Lord."
*Run the race that is set before them. 
Hebrews 12:1 - "Wherefore seeing we also are compassed about with so great a cloud of witnesses, let us lay aside every weight, and the sin which doth so easily beset us, and let us run with patience the race that is set before us,"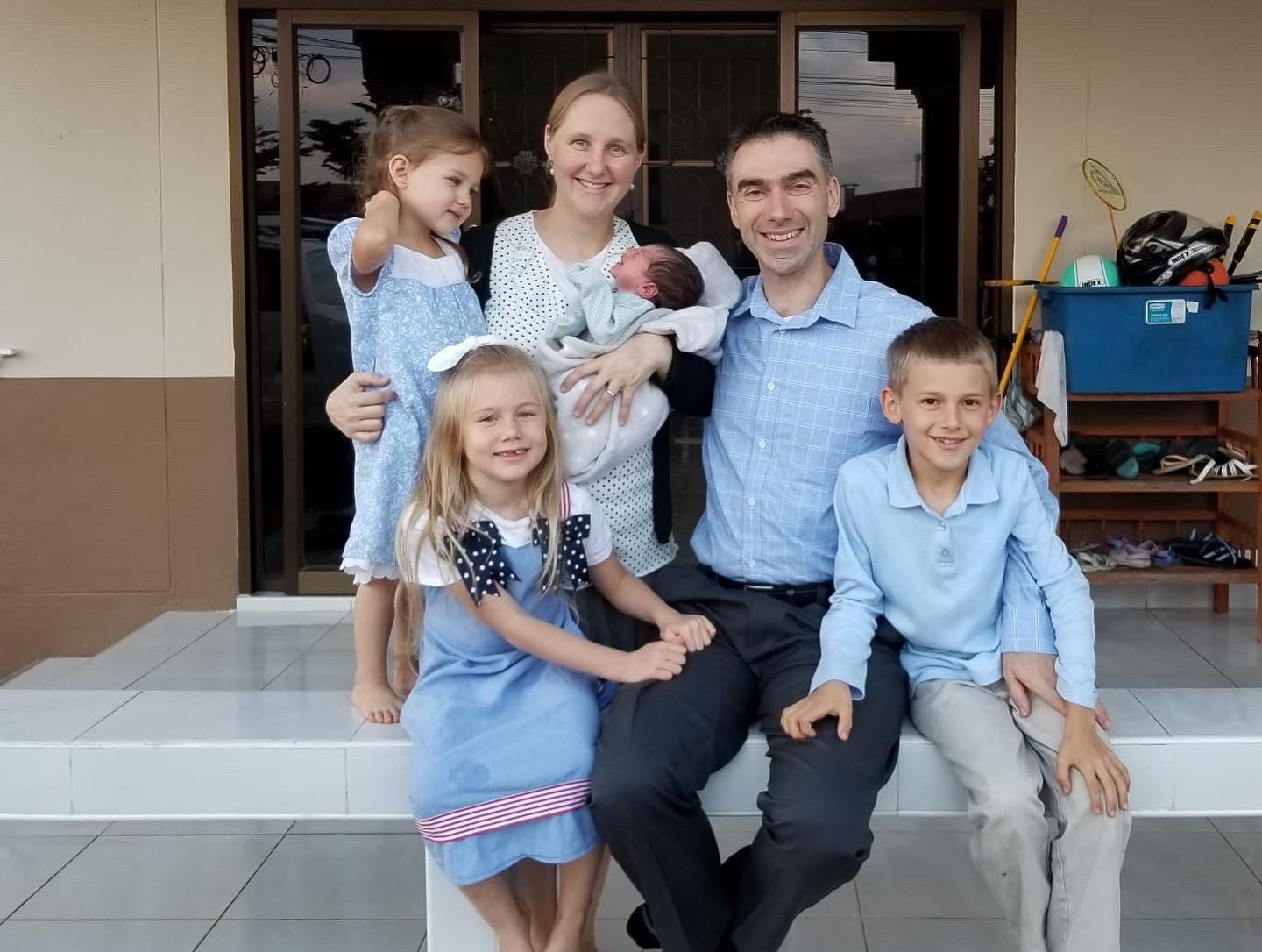 Living in Thailand is a daily adventure for Anne Williams and her family of six. In between all of the many language blunders, running after toddlers, and giving the neighbors plenty to smile at, she is grateful God's grace is always available just when she needs it.
Read more about their ministry here and watch her testimony here.