"Love not the world, neither the things that are in the world. If any man love the world, the love of the Father is not in him."1 John 2:15
The pull of the world is strong. Constant. Relentless. Truly 
not
 a friend to the believer. To combat this tug towards the world a clear command is given, divided into two parts.
1. Love not the world
Digging into Strong's Concordance and Webster's dictionary reveals just how serious this command should be taken. 
Love: to be a friend of
Not: God forbid
The world: inhabitants (Strong's)
Love: to be pleased with; to regard with affection
World: pleasures or interests; customs and manners of men (Webster's)
God forbid we are friends with the inhabitants in the world. This includes being pleased with the pleasures, interests, customs, and manners of men.
2. Neither the things that are in the world
Neither: not even
The things that are in the world: in, among (Strong's)
Things: an event or action; any substance, article, or commodity (Webster's)
The things in the world (events, action, substance, article, or commodity) are not the things of God. There's no wiggle room to make an exception or excuse.
"No man can serve two masters: for either he will hate the one, and love the other; or else he will hold to the one, and despise the other. Ye cannot serve God and mammon."Matthew 6:24
The hard question must be asked: do I love God or do I love the world? A choice is made to love one and hate the other. Both cannot be pleased. 
So where does it start? Right in the mind. 
"And be not conformed to this world: but be ye transformed by the renewing of your mind, that ye may prove what is that good, and acceptable, and perfect, will of God."Romans 12:2
Conformed: made to resemble; a likeness of; made agreeable to; suited
Transformed: changed; renewed
Renewed: repaired; re-established; revived
Mind: the intelligent power in man; understanding
"That ye put off concerning the former conversation the old man… And be renewed in the spirit of your mind."Ephesians 4:22-23
Intentionally transfer your affection from loving the world to loving God. This is a conscious choice (put off the old man), a yielded desire (be renewed), a deliberate change (put on the new man).
"Wherefore gird up the loins of your mind…"1 Peter 1:13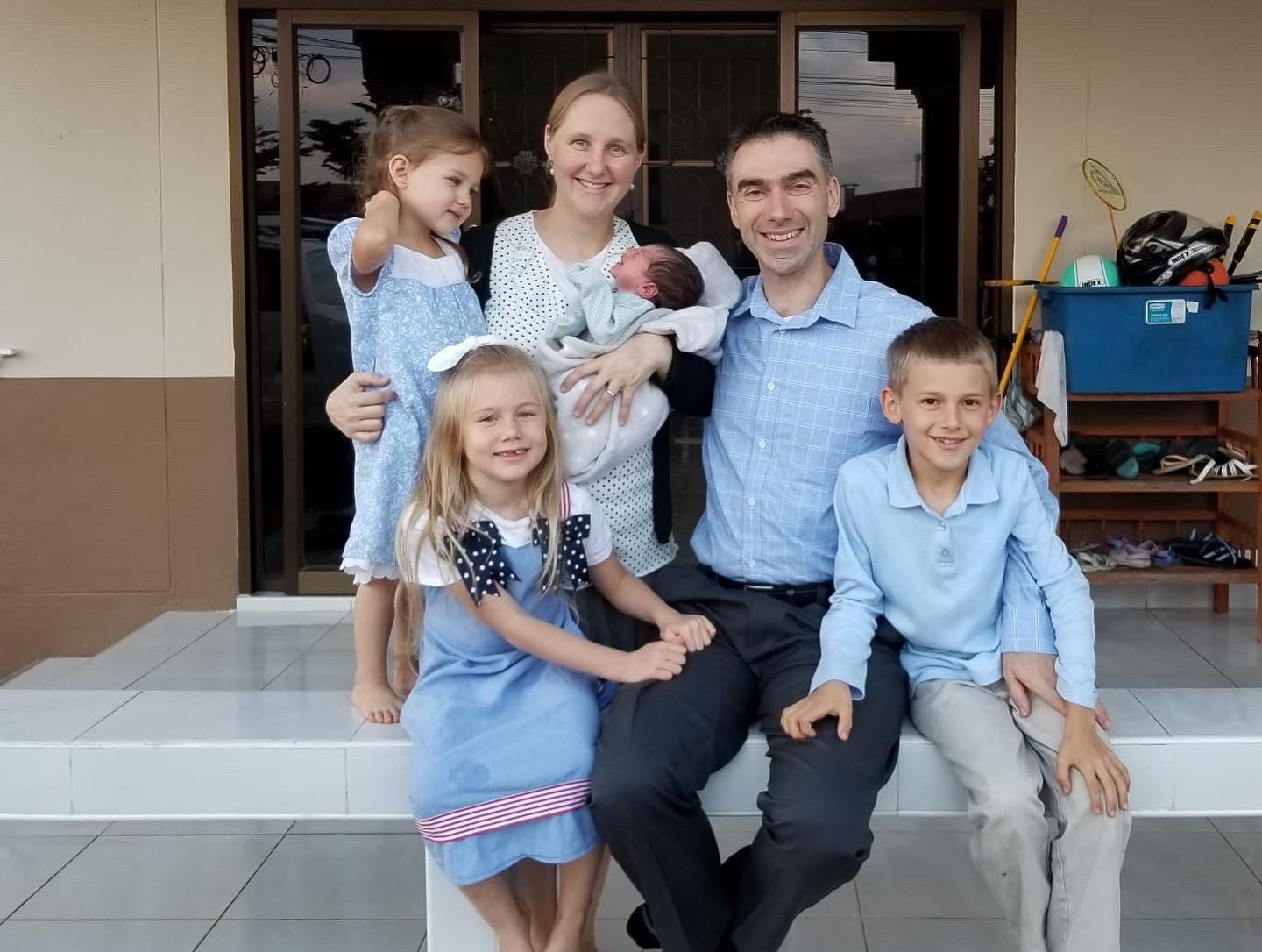 Living in Thailand is a daily adventure for Anne Williams and her family of six. In between all of the many language blunders, running after toddlers, and giving the neighbors plenty to smile at, she is grateful God's grace is always available just when she needs it.
Read more about their ministry here and watch her testimony here.