It was one of "those" days. We were all hot, cranky, and done with school… except we weren't. At the moment, none of us were interested in just how many stars and stripes there were on the original flag. We had reached the point where "Indenpedece" was the new spelling for Independence Day. Close enough. And why couldn't the pioneers take a piano in their covered wagon to destinations unknown? When we glued it in our wagon, it fit just fine. Never mind it was balanced precariously on the bag of seeds. Upside down.
Apparently the baby disagreed with an older sibling's take on history, because he let out a loud cry of protest. Meanwhile the toddler was intently studying the history book and wondering if the man in the picture was John Bunyan "because it looks like him." Another frustrated child walked away, unable to finish the climb to the top of history hill.
A quick glance at the clock told me today was the wrong day to cook a hot meal for lunch, instead of using the leftovers meant for busy schooldays. Add in a little sibling disagreement, and I began to feel despair settling in for a nice, long stay.
During lunch I asked my husband if I could get out for just 30 minutes, as it was a busy day for him. He agreed, and I may or may not have run to grab my purse and keys and jump in the car. I did take the time to turn on music from my phone. Within a minute down the road, tears were starting to hit my cheek as I listened to the first song.
Jesus, Draw Me Ever Nearer
Jesus draw me ever nearer
As I labour through the storm.
You have called me to this passage,
And I'll follow, though I'm worn.
(Oh Father, that right there is me. I'm laboring through the storm. I'm worn. I'm trying to follow.)
May this journey bring a blessing,
May I rise on wings of faith;
And at the end of my heart's testing,
With Your likeness let me wake.
(Bring a blessing? What blessing? Oh Lord, are You using all of this to make me more and more like you?)
Jesus guide me through the tempest;
Keep my spirit staid and sure.
When the midnight meets the morning,
Let me love You even more.
(Despair is fleeing, God. I CAN see that You are guiding me closer to You. How precious… how merciful… how tender of You!)
Let the treasures of the trial
Form within me as I go -
And at the end of this long passage,
Let me leave them at Your throne.
(Help me to see the way You see. You intend to be at work through the storms and trials. My flesh desperately wants to avoid that path, but that's exactly what You will use to draw me closer to Your throne.)
Philippians 1:6 - "Being confident of this very thing, that he which hath begun a good work in you will perform it until the day of Jesus Christ:"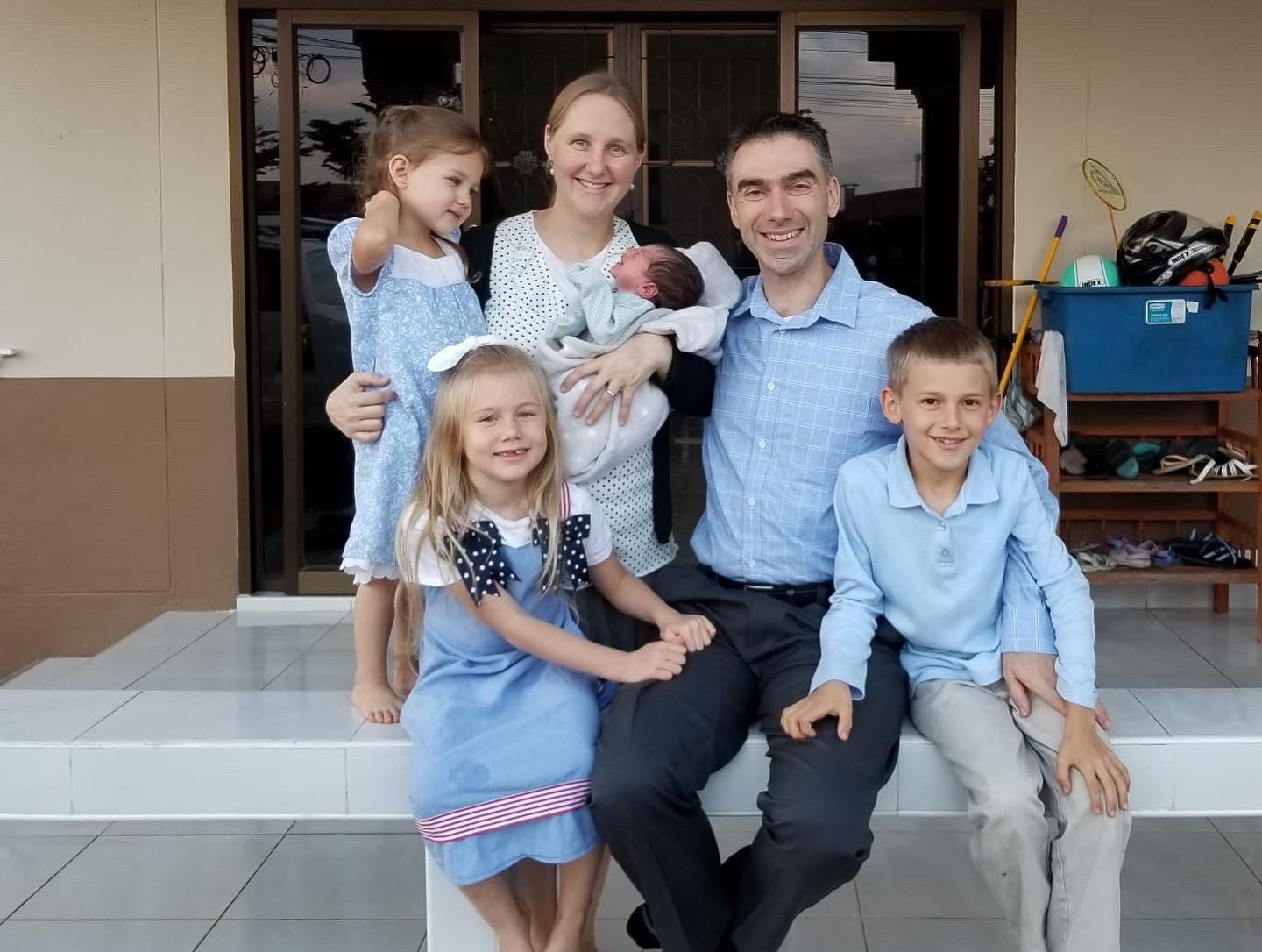 Living in Thailand is a daily adventure for Anne Williams and her family of six. In between all of the many language blunders, running after toddlers, and giving the neighbors plenty to smile at, she is grateful God's grace is always available just when she needs it.
Read more about their ministry here and watch her testimony here.