"Communication is a beautiful thing… when it works." This was said in a group setting I was involved with, but it took me a while to realize that it was only said when communication wasn't actually working. Ah, good ole irony.
I think we can all agree that communication is important, and that good communication is invaluable. So, what is communication then? Webster has a couple of great definitions: 
The act of imparting, conferring, or delivering, from one to another; as the communication of knowledge, opinions, or facts.

 Interchange of knowledge; correspondence; good understanding between men.
If I were to impart knowledge (communicate) to a friend by saying, "would you like to meet at a park on a Saturday this month?" She might say, "sure!" but she's not going to put a playdate on her calendar for each Saturday. Why? Because there was no clear communication as to which Saturday. Even worse would be me showing up at the park on the third Saturday of the month and waiting 45 minutes, upset she didn't show up. The blame would rest squarely on me since I didn't tell her the exact date. I missed communicating a key detail.
 First, there must be clarity in communication. Matthew 5:37 clearly communicates that (ha!): "But let your communication be, Yea, yea; Nay, nay: for whatsoever is more than these cometh of evil." I'll readily admit that I've been guilty so many times of saying, "Oh, I thought you knew!" or "I assumed…" Assumption is not communication and is a foundational piece of miscommunication. 
What happens when you've clearly communicated and there's conflict in communication? I wish avoidance was the right answer, but I'll give you a hint: it's not. As tempting as it is, don't just drop the situation because the conflict is uncomfortable. Romans 12:18 reminds us, "If it be possible, as much as lieth in you, live peaceably with all men." This is a good time to stop and do a heart examination: 
Am I allowing corrupt communication to proceed out of my mouth? Ephesians 4:29 – "Let no corrupt communication proceed out of your mouth, (emphasis added) but that which is good to the use of edifying, that it may minister grace unto the hearers."
Is pride reigning in my heart that I'm "right" in this conflict?

Philippians 2:3 gives that soft answer reality check that is often needed:

"

Let nothing be done through strife or vainglory; but in lowliness of mind let each esteem other better than themselves."

 

Am I reacting in anger or any other negative way? Colossians 3:8 – "But now ye also put off all these; anger, wrath, malice, blasphemy, filthy communication out of your mouth."

 

According to Strong's Concordance, to put off is to put away, cast off, lay apart.

 
Am I fulfilling the lusts of the flesh? (Take a closer look at Galatians 5:13-26).
Once I've assessed my heart and before God know my motives and intentions are pure, then I must rest in contentment with communication. If a person doesn't reach out or communicate the same way (being we're all different personalities), please don't take offense. Psalm 119:165 gently instructs us, "Great peace have they which love thy law: and nothing shall offend them." Instead, perhaps consider their current stage of life:
College student?

 

New mom or (exhausted!) mom of littles?

 

Homeschooler?

Working friend balancing work and home life?

 

Empty nester?

 

Busy grandma?

Chronic health needs?

Caring for older parents?

Experiencing a major life change?
Learn the communication styles of the individual person with whom you are trying to communicate. Someone may prefer to only use texting/messaging apps, while someone else may like to pick up the phone to chat. Be the one to reach out first! Psalm 133:1 says, "Behold, how good and how pleasant it is for brethren to dwell together in unity!" Effectively communicating is a big step towards unity.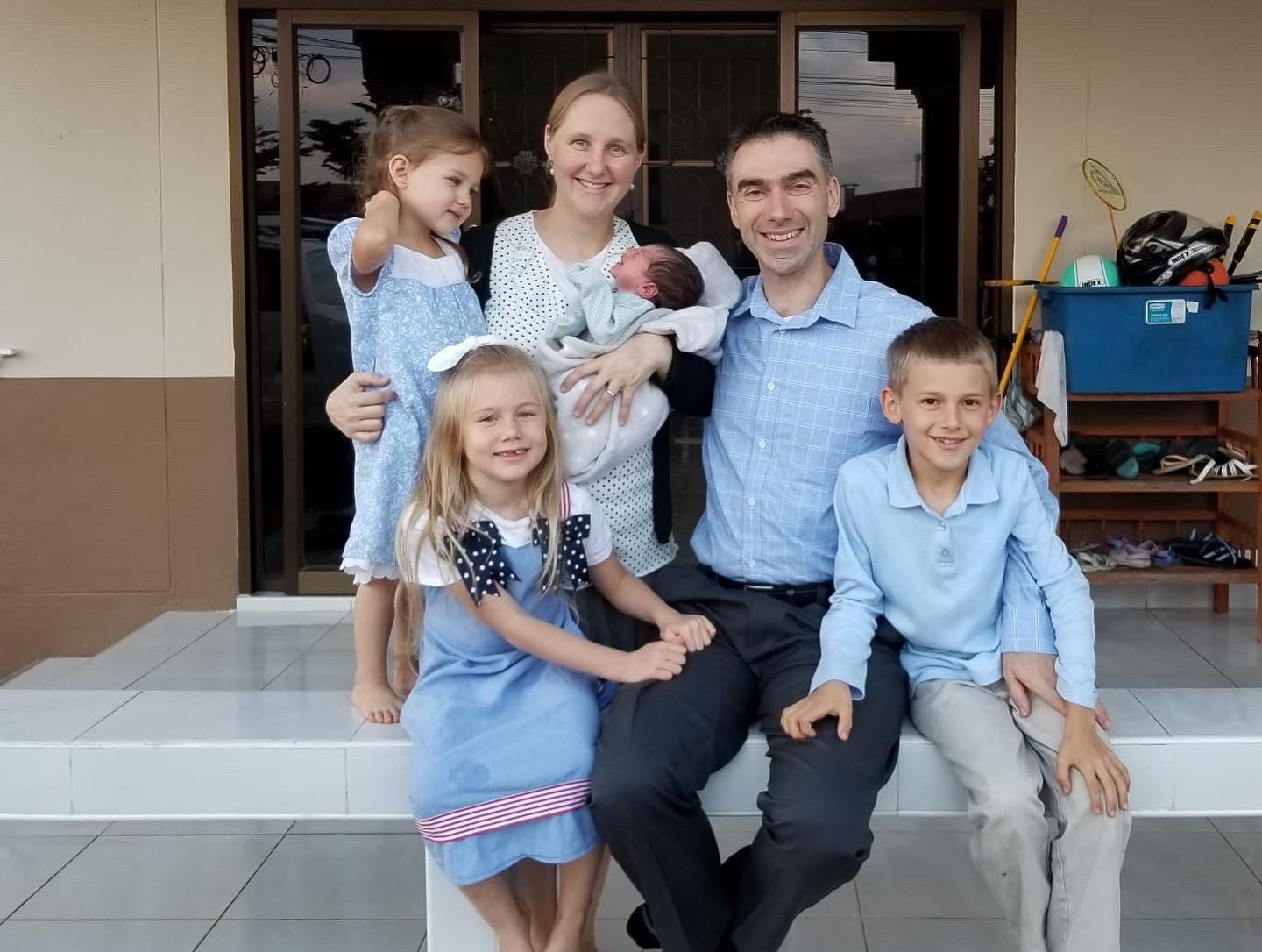 Living in Thailand is a daily adventure for Anne Williams and her family of six. In between all of the many language blunders, running after toddlers, and giving the neighbors plenty to smile at, she is grateful God's grace is always available just when she needs it.
Read more about their ministry here and watch her testimony here.