Taken from notes I used for a recent Valentine's Day ladies meeting



- We are forever loved by God.

Forever: for all future time; for always; continually

Love: feel deep affection for; like or enjoy very much; having the affection of any one

{Bonus question to ponder: do you like or enjoy very much your spouse?}
The LORD hath appeared of old unto me saying, Yea, I have loved thee with an everlasting love: therefore with lovingkindness have I drawn thee.Jeremiah 31:3
For God so loved the world, that he gave his only begotten Son, that whosoever believeth in him should not perish, but have everlasting life.John 3:16
-God's "forever love" resulted in giving His absolute best and only begotten Son. So whenever I feel like, "I can't give that" (whatever that is), I need to stop and remember God set the standard when His love compelled Him to give His best.

Examples of love in the Bible:

*Comforting love: Rebekah's love comforted Isaac after his mother's death. (Genesis 24:67)

*Determined love: Jacob's love for Rachel gave him the determination and drive to serve Laban for 7 years and "they seemed unto him but a few days, for the love he had for her." (Genesis 29:18,20) Then Jacob served Laban another 7 years because of his enduring love. (v. 30)

*Safe love: "The beloved of the LORD shall dwell safely by him." (Deuteronomy 33:12)

*Selective love: By choosing to love only one, the choice is made to forsake all others. (Esther 2:17 - "And the king loved Esther above all the women, and she obtained grace and favour in his sight more than all the virgins.")

*Attentive love: This goes along with selective love; eyes and ears for your only one. (Song of Solomon 2:8 - "The voice of my beloved!" and Song of Solomon 2:16 - "My beloved is mine, and I am his...")

*Singular and Unifying love: It is not "me" vs. "him" but rather "us" together as one. (Genesis 2:24 - "Therefore shall a man leave his father and his mother, and shall cleave unto his wife: and they shall be one flesh.") The lie of the devil (who is the "accuser of the brethren" Rev. 12:10) is to come along and accuse your spouse of so many things. Listen and believe truth: your spouse is not the enemy. Your are one, and in this fight together.

*Mature love: Mature love sometimes has to say and do the "tough" things, even when it would be nice to take the easy way out. (John 11:5 - "Now Jesus loved Martha and her sister, and Lazarus. When he had heard therefore that he was sick, he abode two days still in the same place where he was.") The love Jesus had for Martha, Mary, and Lazarus is what kept Him in the same place for two extra days. His love knew temporary pain and bewilderment would lead to a mighty miracle.

What does forever love look like:
And walk in love, as Christ also hath loved us.Ephesians 5:2 (Emphasis Added)
Put on, therefore, as the elect of God, holy and beloved, bowels of mercies, kindness, humbleness of mind, meekness, longsuffering; Forbearing one another, and forgiving one another, if any man have a quarrel against any: even as Christ forgave you, so also do ye.Colossians 3:12-13
Put on: *bowels of mercy *kindness *humbleness of mind *meekness *longsuffering *forbearing *forgiveness Some definitions from Strong's... Put on: in the sense of sinking into a garment; to invest with clothing; to array

Bowels of mercy: inward affection; tender mercy (emphasis added)

Kindness: gentleness; moral excellence in character or demeanor

Humbleness of mind: humility; lowliness

(Proverbs 13:10 - "Only by pride comets contention...")

Meekness: gentleness; by implication humility

Longsuffering: forbearance; fortitude

Forbearing; suffer; bear with; endure

Forgive: give; freely give; deliver; grant pardon

Quarrel: blame that is by implication a fault
Beloved, let us love one another; for love is of God; and every one that loveth is born of God, and knoweth God. Beloved, if God so loved us, we ought also to love one another.1 John 4:7, 11
-The long and short of it is we've been given the command to love one another, because love is of God and God is love. If God loved us, we ought to love one another. Love is intentional. On my worst day, it is only God who enables me to love and be loved. On my husband's worst day, the grace of God enables me to love him. It would be wise on my part to chose love because "hatred stirreth up strifes: but love covereth all sins." (Proverbs 10:12)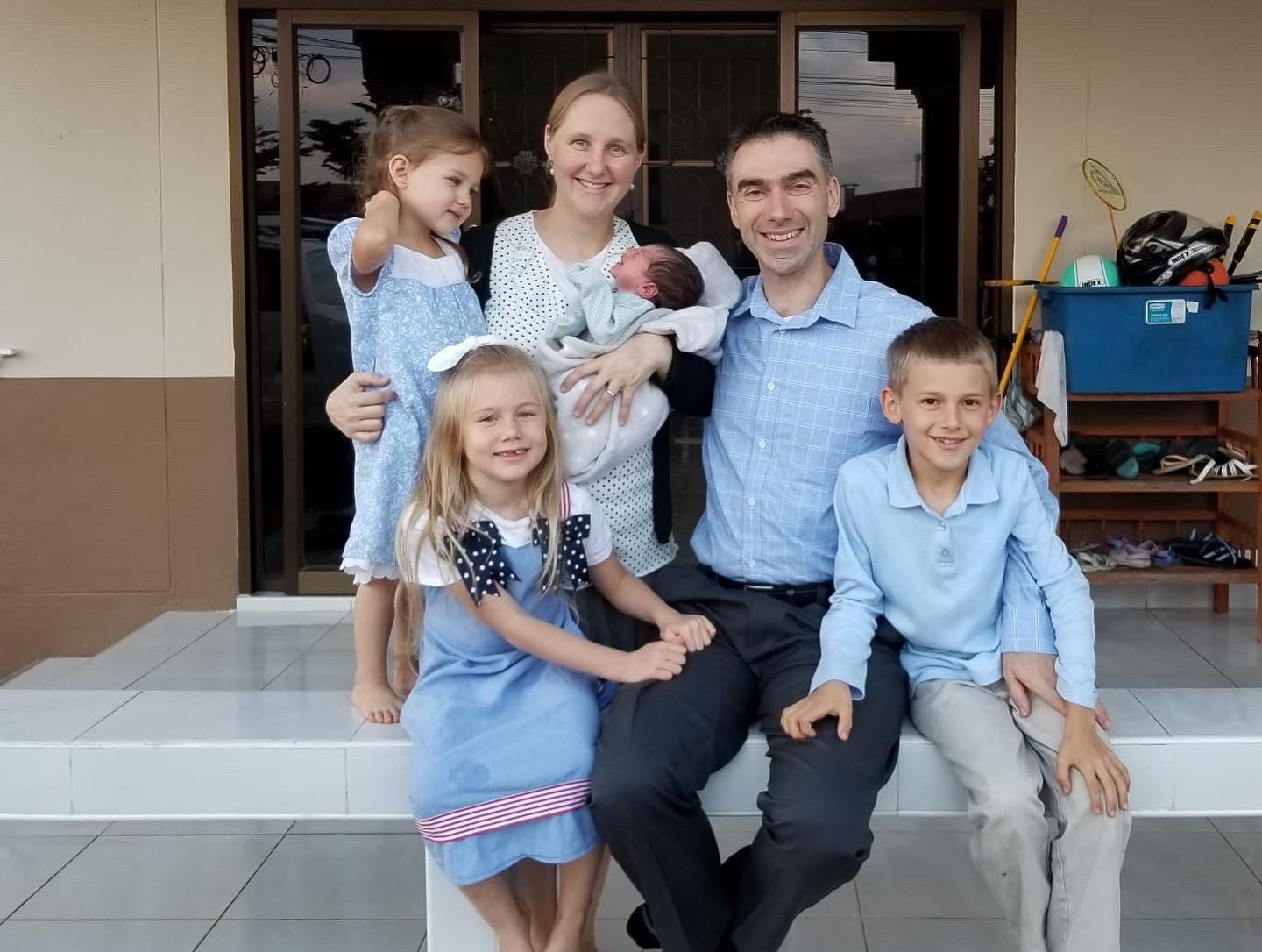 Living in Thailand is a daily adventure for Anne Williams and her family of six. In between all of the many language blunders, running after toddlers, and giving the neighbors plenty to smile at, she is grateful God's grace is always available just when she needs it.
Read more about their ministry here and watch her testimony here.