It's been two months since we were "supposed" to return to what was to be the start of our third term on the field. Instead of transitioning back to the Thailand heat, getting reacquainted with the bugs and roosters, and ministering to the dear people in our small town, we've just completed the holiday season in the States - a first for our girls. I'll admit to having the thought, "Now that the holidays are over, we can get back into Thailand, right?!"

In a word, no.

So in light of that reality, it's no surprise a recent message preached on redeeming the time has been rolling around in my mind as I meditate on Ephesians 5:16 -
"Redeeming the time, because the days are evil."
I do want to redeem the time, but where to start? The task seems a bit monumental, even unattainable. Before being plunged into failed New Year's resolutions or a defeated attitude served with a cup of coffee and endless scrolling on social media, this caught my eye:
Redeeming the time will look different for every individual, but the starting point is the same for everyone - take the first step and do the next thing. For me in this state of limbo waiting to get back to the field, that means determining today to serve my family well. Ecclesiastes 9:10 offers sound advice on how to do that:
"Whatsoever thy hand findeth to do, do it with thy might..."
On the flip side, Proverbs 10:4 offers a warning for when I am foolishly wasting my time:
"He becometh poor that dealeth with a slack hand: but the hand of the diligent maketh rich."
So a good question to ask is, "what small step can I take today to redeem the time?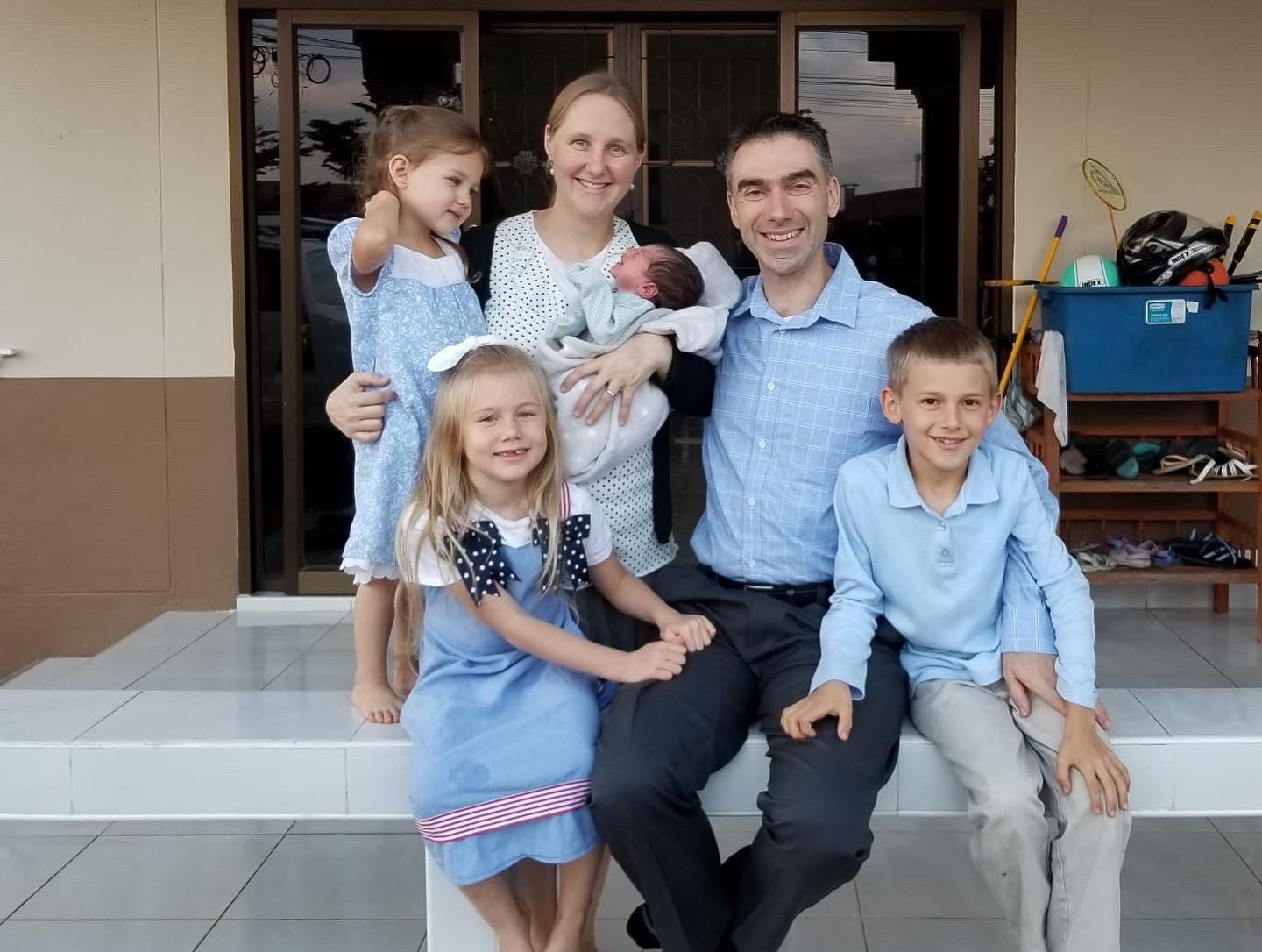 Living in Thailand is a daily adventure for Anne Williams and her family of six. In between all of the many language blunders, running after toddlers, and giving the neighbors plenty to smile at, she is grateful God's grace is always available just when she needs it.
Read more about their ministry here and watch her testimony here.