Earlier this year, we made a mistake in ordering the wrong size shoes from Europe. The price tag was a bit more than we like to pay for shoes and because we were past the time frame given to return them, we decided to try to sell them at a lower cost. We asked around a bit and found someone interested in purchasing them.  But then things started to unravel as prices were being sorted out. As time went on, negotiating didn't seem as worth it and the shoes that were two sizes too big still weren't going to fit. ☺ 
One Friday morning I sat down wondering what to do with the shoes. I felt the Holy Spirit prompting me, "just give them away, Anne." I replied, "Oh NO, Lord, I couldn't do that. They were so expensive!" But the answer came again, "give them away." Back and forth I wrestled with yielding to His gentle encouragement of just letting go. Finally I reluctantly said, "Ok, Lord" and gave them away. I must admit after that, I was wondering how to cover the expense of the shoes since I just let them go. 
Less than 6 hours later, my husband casually mentioned a letter had come in the mailbox as he handed it to me.  We continued to chat while I opened it up and then dropped it in disbelief.  The tears instantly streamed down my face as I saw what was inside: a check worth several times over the cost of the shoes I just let go. I honestly didn't care anymore about the check as I was overwhelmed at God's perfect timing. Letters to Thailand take approximately two weeks and to me that was the awesome part: weeks before, God worked in someone else's heart to send that letter and check, perfectly setting up the details to remind me of His marvelous care and show Himself strong. 
Dear sister, Jesus cares. He sees you and the struggles you are going through. He know what you need to just let go and He promises to take care of it all. Be reminded of 1 Peter 5:7 - "Casting all your care upon him; for he careth for you." You can trust Him to supply all your needs 
"But my God shall supply all your need according to his riches in glory by Christ Jesus."Philippians 4:19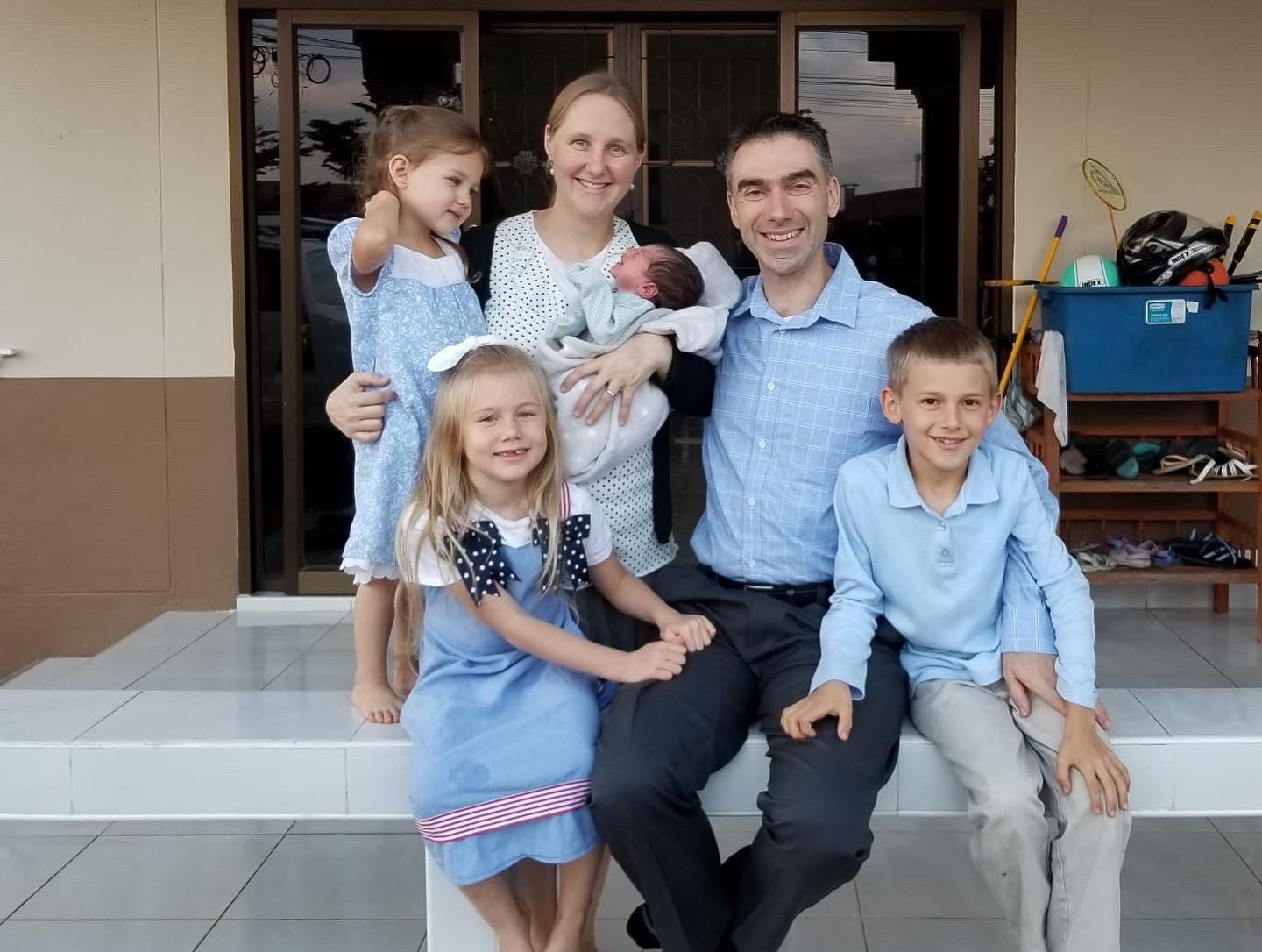 Living in Thailand is a daily adventure for Anne Williams and her family of six. In between all of the many language blunders, running after toddlers, and giving the neighbors plenty to smile at, she is grateful God's grace is always available just when she needs it.
Read more about their ministry here and watch her testimony here.