---
"Fear thou not; for I am with thee: be not dismayed; for I am thy God: I will strengthen thee; yea, I will help thee; yea, I will uphold thee with the right hand of my righteousness."Isaiah 41:10
This has become a verse near and dear to my heart this summer. In the midst of three specific situations that seemed fearful and horrible to me, "Fear thou not… for I am thy God" came rushing back to my mind. How precious and comforting Scripture is when it seems like life is anything but.
I recently attended a missionary ladies retreat here in Thailand. My friend chose the theme of focusing on God being our refuge. The retreat was a sweet time of fellowship and much needed. But I wasn't even home for 24 hours when I went running back to all the verses shared at the retreat as another situation came up and looked threatening. One of the ladies at the retreat was sharing about Peter and his walking on the water in the midst of a storm. Peter believed, but then had fear. Yet when he cried out, "Lord, save me," Jesus did! The storm didn't cease that very second, but Jesus was exactly the refuge Peter needed right then and there.
I'm just like Peter. One minute I can confidently claim the victory in regards to something… and then one minute later I find myself needing to run to God as my refuge as doubt swirls around me. He reminds me to "fear thou not" and I cling to that promise of "I am thy God." Today's battle was one of feeling inadequate in regards to homeschooling. Back to God I went with a plea for wisdom and help. He is my refuge in all things.
"Be merciful unto me, O God, be merciful unto me: for my soul trusteth in thee: yea, in the shadow of thy wings will I make my refuge, until these calamities be overpast."Psalm 57:1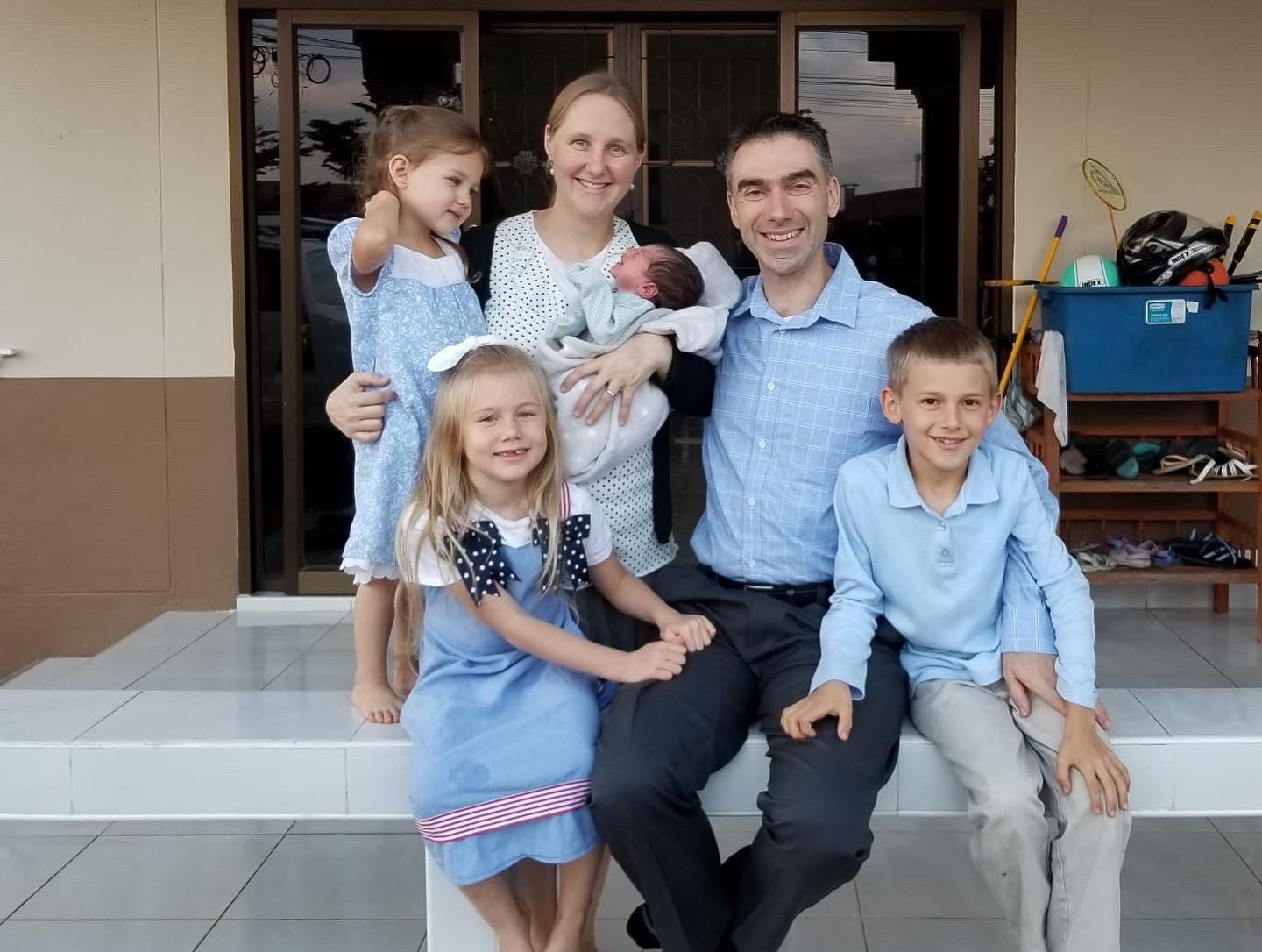 Living in Thailand is a daily adventure for Anne Williams and her family of six. In between all of the many language blunders, running after toddlers, and giving the neighbors plenty to smile at, she is grateful God's grace is always available just when she needs it.
Read more about their ministry here and watch her testimony here.