During a recent book study, I came across the word walk and was intrigued by the many ways I should be walking in my Christian life. Any doubt or confusion as to how I should be walking is instantly cleared up by the commands of the Word of God. 
This study came right around the time my 10-month-old daughter started learning to walk. Many were the bumps, tumbles, and falls, but one thing I noticed with her was that she eventually got back up and tried the whole "walking thing" again. What a great lesson for me. My walk with God is full of bumps, tumbles, and falls, but God doesn't intend for me to stay there in defeat. No, I need to get back up and try it again. If I'm walking by sight and worrying my way through problem after problem, the answer is to stop walking by sight and start walking by faith. 
We all face our own unique challenges and situations, but the solution is always the same: am I walking according to the truth of the Word of God? As you take the time to read through these verses, may they challenge, encourage, and motivate you to a closer walk with God.
"For we walk by faith, not by sight."2 Corinthians 5:7
"This I say then, Walk in the Spirit, and ye shall not fulfil the lust of the flesh." Galatians 5:16
"I therefore, the prisoner of the Lord, beseech you that ye walk worthy of the vocation wherewith ye are called."Ephesians 4:1
"And walk in love, as Christ also hath loved us, and hath given himself for us an offering and a sacrifice to God for a sweetsmelling savour."Ephesians 5:2
"For ye were sometimes darkness, but now are ye light in the Lord; walk as children of light."Ephesians 5:8
"See then that ye walk circumspectly, not as fools, but as wise."Ephesians 5:15
"As ye have therefore received Christ Jesus the Lord, so walk ye in him."Colossians 2:6
"Walk in wisdom toward them that are without, redeeming the time."Colossians 4:5
"But if we walk in the light, as he is in the light, we have fellowship one with another, and the blood of Jesus Christ his Son cleanseth us from all sin."1 John 1:7
I have no greater joy than to hear that my children walk in truth."3 John 4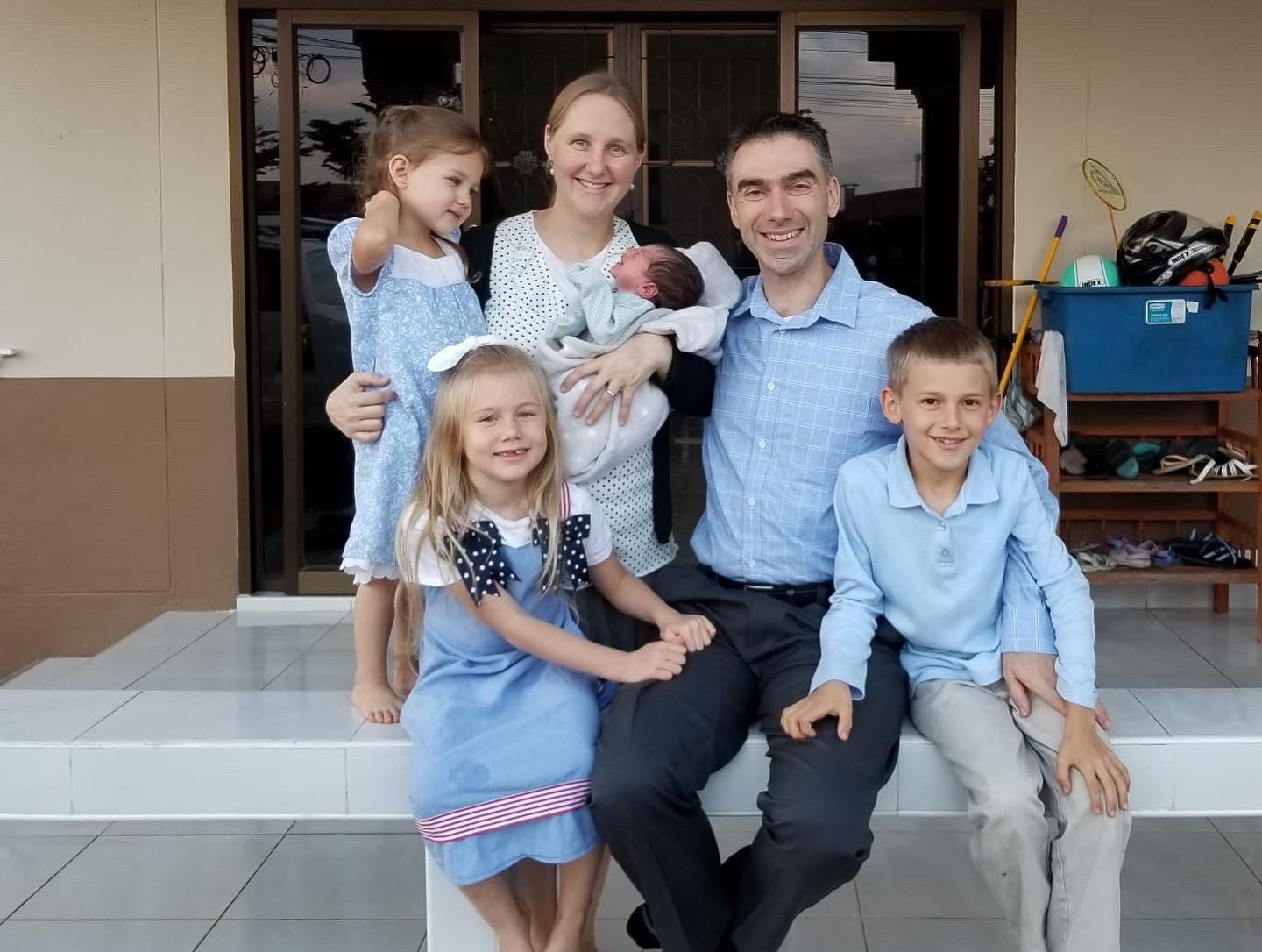 Living in Thailand is a daily adventure for Anne Williams and her family of six. In between all of the many language blunders, running after toddlers, and giving the neighbors plenty to smile at, she is grateful God's grace is always available just when she needs it.
Read more about their ministry here and watch her testimony here.