Recently while out on a family walk/bike ride, the Lord used my children to be a lesson to me. You see, Paul and Ellie had no problem riding their bikes when the road was smooth and straight, but soon we headed for a bumpy, dusty, dirt road filled with potholes and rocks – in the dark. We encouraged them to get off of their bikes and walk, rather than attempting to ride and run the risk of getting hurt. Nat led the way with his cell phone flashlight on and I brought up the rear in similar fashion.
The kids started off down the road looking straight ahead, but gradually Paul turned around to see what was behind him. As he looked behind him, his bike started to veer off towards the left and into the brambles on the side of the road. I encouraged him, "Paul, turn around and look straight ahead!" With that he turned around and faced forward – and his bike straightened out.
But all too soon he began to look behind him and his bike started drifting again. "Just follow Daddy's light," I called. Because I was looking straight ahead, I could see what Paul couldn't see: he was heading for a big pothole. Paul didn't turn around in time, and sure enough he stumbled when he came to that big pothole. Ouch.
Meanwhile Ellie was diligently following Nat while reminding herself, "It's ok! God loves me, Daddy loves me, Mommy loves me, Paul loves me, Rachel loves me…" Ellie stayed close behind Nat and his light and kept encouraging herself that it really was alright.
---
As I watched and listened to my children, I couldn't help but compare that dusty, bumpy road they were on to the road of life I'm traveling on. Many times I act just like Paul did: turning around to see behind me instead of keeping my focus on the light of God's Word. I know God's light will shine on my bumpy path. I know that taking my eyes off the way ahead of me and looking behind me can be potentially harmful. I know that I need to reassure myself with God's Truth: He loves me and wants me to follow the light of His Word.
Thy word is a lamp unto my feet, and a light unto my path.Psalm 119:105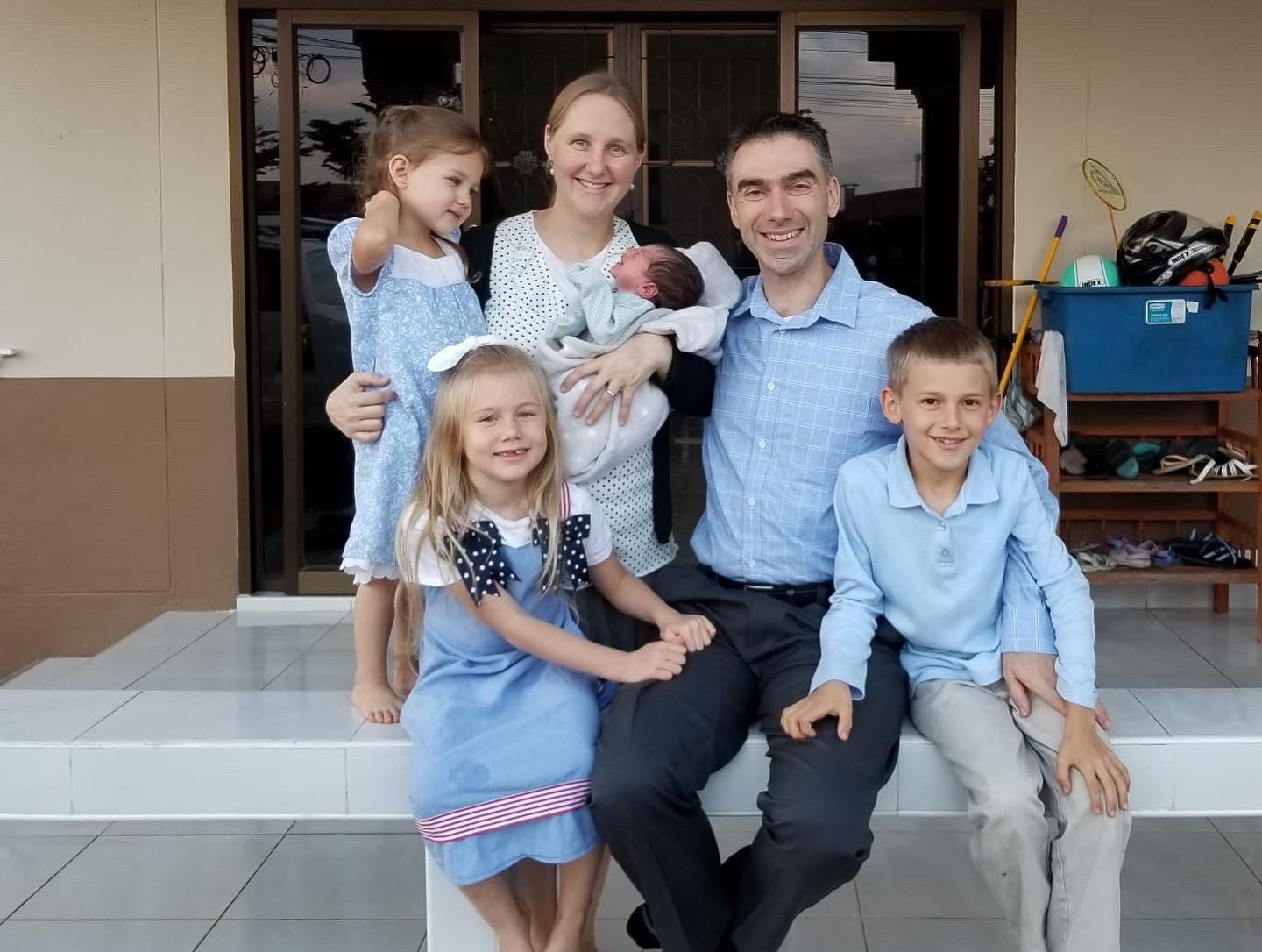 Living in Thailand is a daily adventure for Anne Williams and her family of six. In between all of the many language blunders, running after toddlers, and giving the neighbors plenty to smile at, she is grateful God's grace is always available just when she needs it.
Read more about their ministry here and watch her testimony here.