Is anyone else looking at the calendar in disbelief? 2016 will soon be a memory, and I'm very aware the older I get, the faster I turn the calendar pages!
2016 was the first year I intentionally set goals that lasted beyond the typical first few days of January. After listening to the message on year-end inventory, I decided to write down specific areas I wanted to see improvement in my life. I asked a couple of people to keep me accountable on some things and I also did a monthly progress check to see how I was doing.
I was thrilled to see the difference that goal setting was making in my life, until that came to a screeching halt when we went on furlough and I couldn't find my "goals" journal in any of the suitcases. I triple-checked the bags, and every time we went to the storage unit I did a quick scan thinking it was glossed over the first 5 times. 🙂
That was a definite "set-back" while in the States, so I was excited when we returned home to find my journal again, putting me back on track. Now that a new year is staring me in the face, I look at the old goals and realize some simply weren't met… But some were! I don't want to admit defeat just because of a small set-back; instead, I want to take what I've learned from this year and apply it to the new one coming.
---
Here's where my back door was a huge lesson to me recently. I walk in and out of this door several times a day and glance at the dirt/dust on the screen and the pretty wrought-iron frame. The other day I was feeling super efficient while the kids napped (that means the laundry was folded in the middle of the afternoon!), when I walked through the door and saw the dust… again. After weeks of mentally reminding myself to wipe the door down, I stopped what I was doing and did it. As I was wiping the door down though, I told myself it was pretty foolish of me to have waited because at that moment I was feeling the full effect of the (extremely hot) afternoon sun.
So, now I'm on the hunt. What other areas are like my back door, covered in dust from constant use? I haven't set my goals for 2017 yet, but you can be sure as I sit down to look at the brand new year, I'll be giving a mental glance to my back door.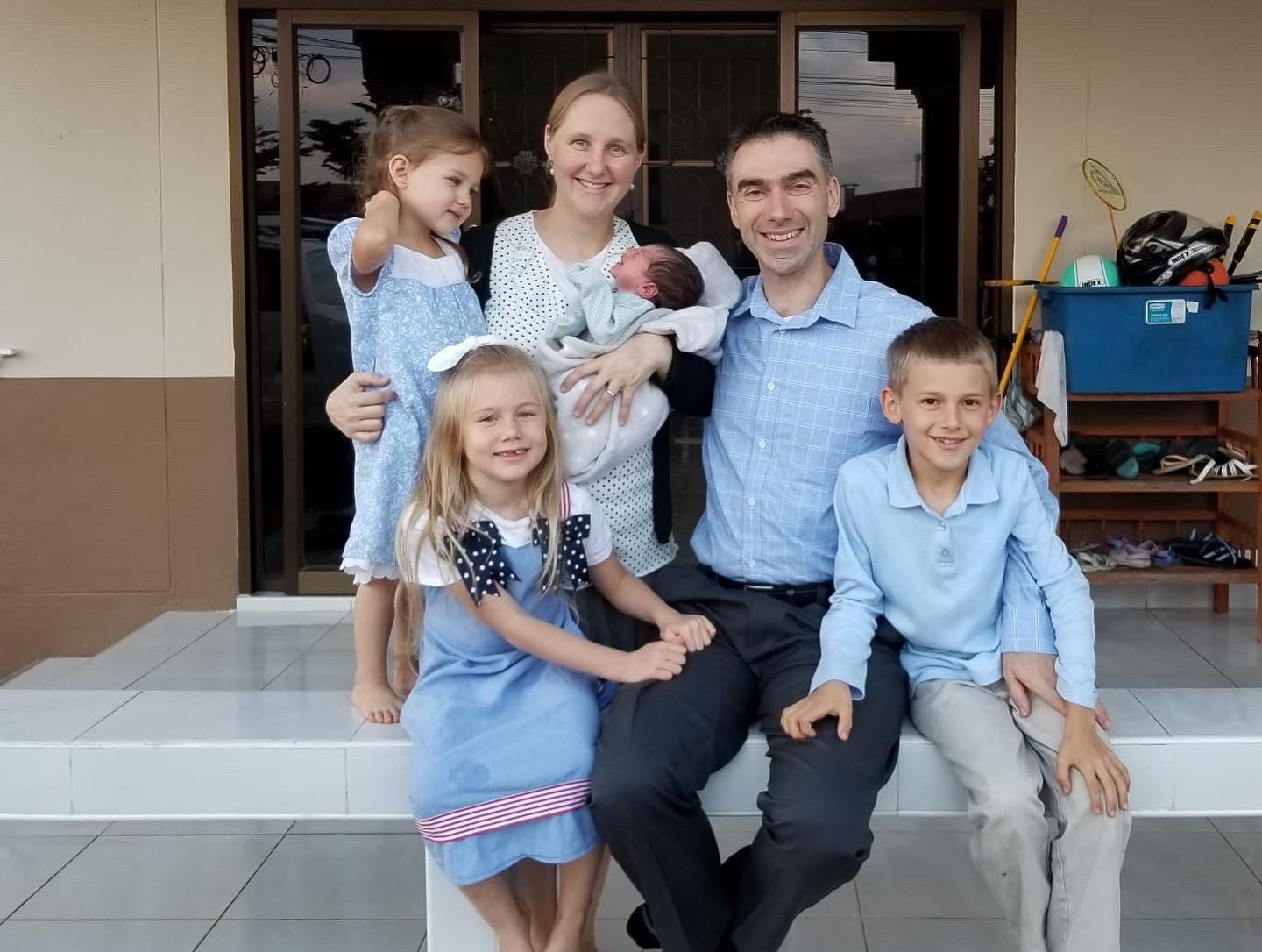 Living in Thailand is a daily adventure for Anne Williams and her family of six. In between all of the many language blunders, running after toddlers, and giving the neighbors plenty to smile at, she is grateful God's grace is always available just when she needs it.
Read more about their ministry here and watch her testimony here.