We returned to the States on May 12th, and I'm pretty sure a week hasn't gone by without us traveling to some distant state! Four days into our furlough found us in Texas, joining in on the wedding celebration of Nat's brother Trent. We had a fast-paced couple of days preparing for the wedding (the kids and I tried to stay out of the way!), the wedding itself, and then a few more days spent with Nat's family.
---
While in Texas, it was our great joy and delight to spend some time with dear friends of ours – Tom and Krinny Gaudet. As you can see, Ellie warmed up to Bro. Gaudet right away, even if it did take her a little longer to warm up to some others!
We also loved reconnecting with four supporting churches in Texas, and it was a blessing spending time with these dear believers. In one church, an older lady came up to me and told me she faithfully prays for our family. I needed to hear that! Praise God for faithful brothers in sisters in Christ.
After being "home" for a couple of weeks in Pennsylvania, we hit the road and headed out to Michigan. Van Born Baptist Church does a wonderful job hosting a conference every year, and we were extremely blessed to be at the conference. In addition to hearing 15+ messages, we also saw friends from all over the world, and spent some time getting to know new friends. The sweet folks at Van Born Baptist lavished their love on us and we were sad to say good-bye to them. From there we headed to Ohio and had an encouraging Saturday getting together with friends we hadn't seen in a while. This dear pastor and his wife ministered to us through a meal and a time of fellowship, but once again we had to continue on to the next meeting. The blessing of modern technology allows us to keep up with friends like these, even when there are many miles between us. We had three more meetings in Ohio before pointing the car back East.
---
---
---
On the way home, we stopped at Knoebels Amusement Park where we met up with my sister and her family, who had driven up from Florida. Paul and Ellie loved Knoebels and I'm pretty sure they would've stayed all night! That started off a very busy family week, as almost all of my brothers and sisters (and families) came in for a family reunion. Picnics, pictures (thank you Liz Roy!), playing with my nephews and nieces, everyone taking a day to start cleaning out my mom's house (since we were all in town) and lots of laughter rounded out a fun, busy five days.
Nat and I celebrated our 6th anniversary on July 10th and spent the next couple of days on Cape Cod. On the recommendation of a lady we met at a supporting church in Ohio, we decided to visit the town of Sandwich, Massachusetts and we were not disappointed! My sister and brother-in-law watched Paul and Ellie for us, which we greatly appreciated. I think our favorite part of our getaway was the long quiet time we had in the mornings while sitting outside and enjoying God's marvelous creation.
The rest of July was spent traveling to meetings in the South. We enjoyed fellowshipping with so many along the way and thank the Lord for faithful folks standing in the gap for us. After being in a total of 15 churches over the last 9 weeks, we are now enjoying being in the same bed every night. 
August and September look fairly quiet, and then October will pick back up as we make preparations to return to Thailand. For the many who have asked when we can get together, we are free in August and September and would love to spend time with you, so just let us know when you would like to get together. As busy as the last three months have been, it has been refreshing being in the States, listening to preaching (thanks to the junior church workers for watching Paul and Ellie!), and renewing relationships.
With Love,
Anne Williams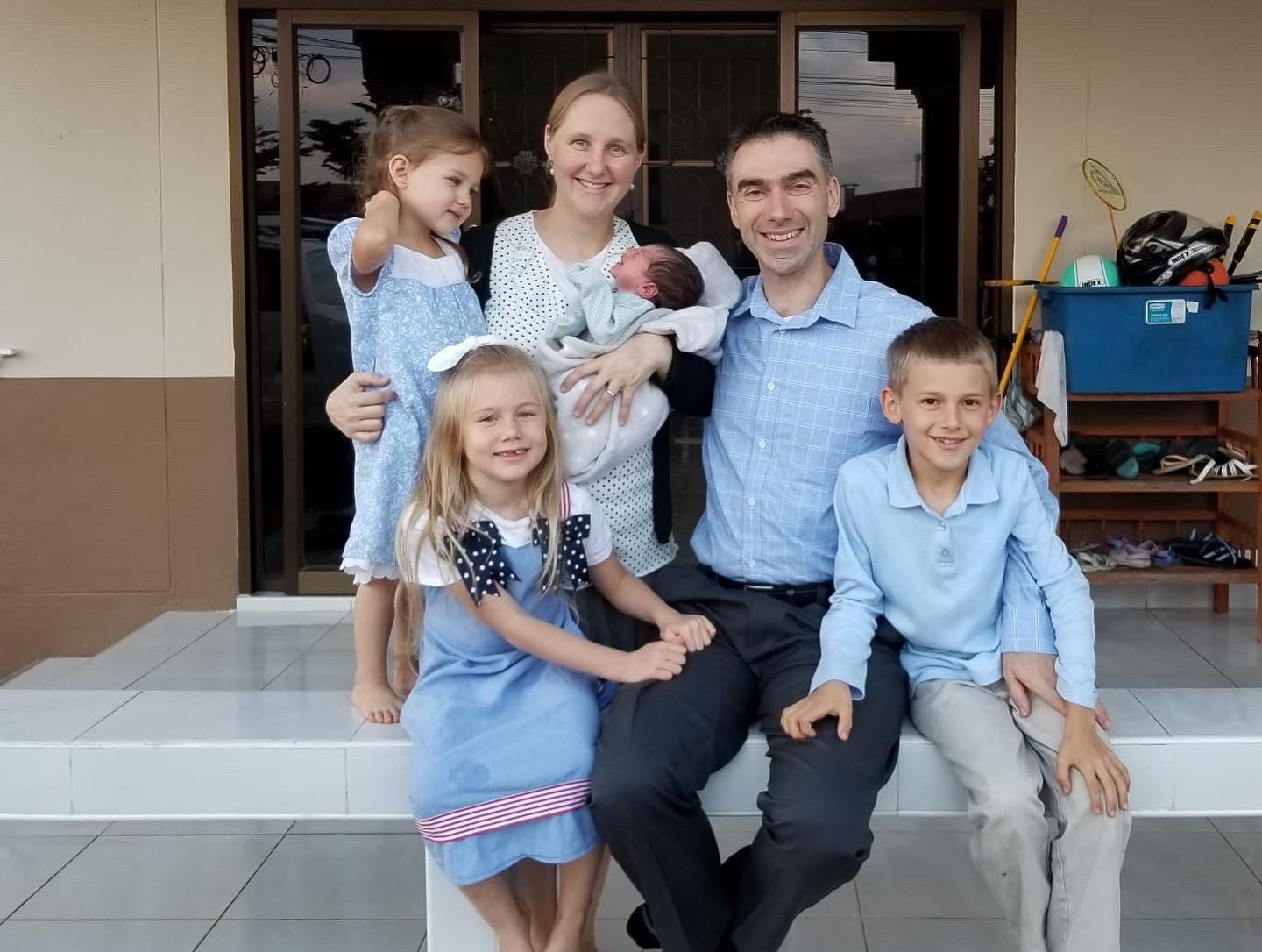 Living in Thailand is a daily adventure for Anne Williams and her family of six. In between all of the many language blunders, running after toddlers, and giving the neighbors plenty to smile at, she is grateful God's grace is always available just when she needs it.
Read more about their ministry here and watch her testimony here.