Happy Mother's Day! I'm blessed because of my mom and wanted to share a letter I wrote to her.
Dear Mom,
Today felt like one of those "parent fail" days. The kids were so super-excited over something that their listening ears and obedient hearts weren't functioning as they should, and it seemed as if the whole morning was one chaotic event after another. I felt like sitting down in a dark (air-conditioned!) room and pulling a pillow over my head to drown out the noise and responsibility of the day. But now that the kids are finally napping and the house is quiet, I can think.
---
I got to thinking about you, Mom, and realized that you had five little blessings on your hands, all at once! As much as I would love to give the impression we kids were nothing short of angelic, I know the truth. We kept you on your toes with all of our antics! (Just like Paul and Ellie now keep me on my toes… hmm, that apple didn't fall far from the tree!) As I mother my little ones now, I got to thinking about some character traits you taught me by your life.
The first character trait that came to mind is that you are a thankful person. You are diligent to express your thanks, whether in person or with a note. In a day and age where gratitude is fast slipping away, you fulfill the Biblical command, "In every thing give thanks." (1 Thessa.5:18)
Loyalty and faithfulness are the next two traits I would use to describe you. I think about the many, many times you chose to honor Dad by going with him on one of his many (did I say many?!) excursions. I know that wasn't always the easiest decision to make, particularly when one of those excursions fell on a Sunday morning. While your heart longed to be at church and sometimes the tears fell, I know you were a tremendous example to Dad. I think of you whenever I read 1 Peter 3:1 – "Likewise, ye wives, be in subjection to your own husbands; that, if any obey not the word, they also may without the word be won by the conversation of the wives."

I know I can count on you to faithfully keep my family in prayer.

In addition to being faithful and loyal to Dad, you are just as faithful and loyal to the rest of your family. When I lived at home, I can recall coming down the stairs and peeking in the living room. Sure enough, there you were faithfully bathing your loved ones in prayer. What an impression that made on me! Even now, thousands of miles away from the States, I know I can count on you to faithfully keep my family in prayer.
This really should've been first, but you are faithful to God as well. Of course you were exposed to the Bible and church from a little girl, but the day you got saved turned you from a dutiful church-goer to having a close walk with God. As a result, you've become very loyal to your church. I can't tell you how many texts or e-mails I have gotten that say something like, "Your mom is such a blessing!" and I think that comes out of being loyal to the church God has placed you at to serve.
You also care. You care when you find out about a new baby on the way and add the momma-to-be to your prayer list. You care when you bring a special goodie bag or a cake tray to remember someone's birthday. You care by sending birthday, anniversary, holiday, sympathy and thank you cards. You care when you ask someone how they're doing with recovery from an illness. You care by spending as much time as possible with your grandchildren. You care by bravely stepping on a plane and making the biggest trip of your life to Thailand.
I don't know if I ever told you this about Dad, but I really admired his strong work ethic. He was diligent, thorough, and precise. I never knew Dad to say, "That's close enough" and just give in. Now if I was the one helping him work on a project, I was ready to say that! Dad taught me the value of work, and now as an adult I greatly appreciate it.
Dad also taught me about generosity. He didn't always give to what I thought he should give to or when I thought he should, but when he did give, he gave big. Because I lived at home the longest out of all of us kids, I suppose I personally saw it more. I remember the night of Dad's viewing as countless people passed through the line offering condolences. So many stories I heard were of Dad's generosity. That has left a lasting impact on me.
Thanks for being faithful, Mom. You have left an impact on me!

Happy Mother's Day, Mom!
Love,
Anne
---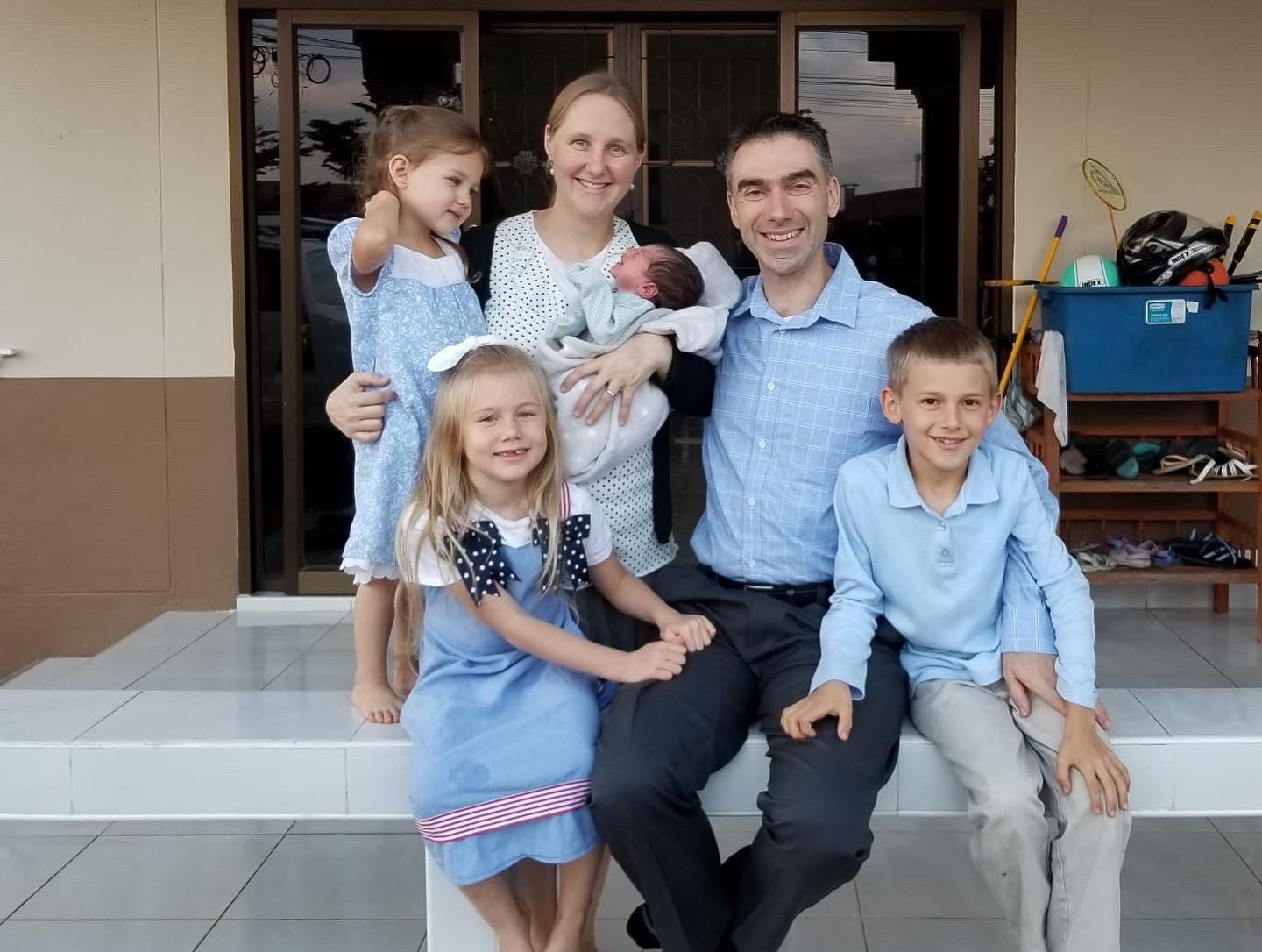 Living in Thailand is a daily adventure for Anne Williams and her family of six. In between all of the many language blunders, running after toddlers, and giving the neighbors plenty to smile at, she is grateful God's grace is always available just when she needs it.
Read more about their ministry here and watch her testimony here.