The following three recipes come from our Lisu friends and represent some common dishes from Northern Myanmar.  Plenty of rice is a must with Asian food. Plan for one cup of cooked rice per person and then it will be authentic for sure. 🙂 Happy cooking!
Pan-fried pork ribs:
—————————
1lb Pork ribs or other small pork pieces on the bone.
1 Tbsp sliced, fresh Ginger
2 cloves fresh Garlic
1 Tbsp vegetable Oil
1 tsp cumin
1/2 tsp cinnamon
salt and pepper to taste
Directions:
Cut the pork into small pieces. Peel and slice the ginger into small strips. Mix remaining spices together with the pork.
Stir-fry the ribs first until the outside is browned. Then add to a pan of boiling water and cook for about 5-7 mins until the inside is cooked. Drain and serve with rice.
Ginger pork stir-fry
————————-
1lb thinly sliced boneless pork
2 Tbsp Finely chopped ginger
3 cloves fresh garlic, pressed
1 medium Onion, diced
Chili Pepper (1-2 small, fresh peppers), chopped
Salt and pepper to taste
2 Tbsp Vegetable Oil
1 Tbsp Oyster sauce
Directions:
Pound out the pork and cut into thin strips. Heat the oil in a frying pan and then add onion and ginger. Cook for 2 minutes and then add garlic and chili pepper. Stir for about 1 min and then add the pork. Cook on medium heat until the pork is cooked (about 5min). Stir in the oyster sauce and add salt and pepper to taste.
Vegetable stir-fry
———————–
2 cups cabbage, chopped
2 cups chinese kale (or other dark, leafy veggie), chopped
1 firm, ripe tomato, chopped
1/4 cup onion, chopped
1/4 lb boneless pork, beaten and thinly sliced
1-2 Tbsp vegetable oil
salt to taste
Directions:
Heat oil in frying pan. Add onion and cook for 2 mins. Add pork and cook for a few more minutes until the pork is thoroughly cooked. Sprinkle with salt and add a little more oil to coat the pan. On high heat, add all the veggies and stir-fry for about 1 minute. Turn off heat and serve.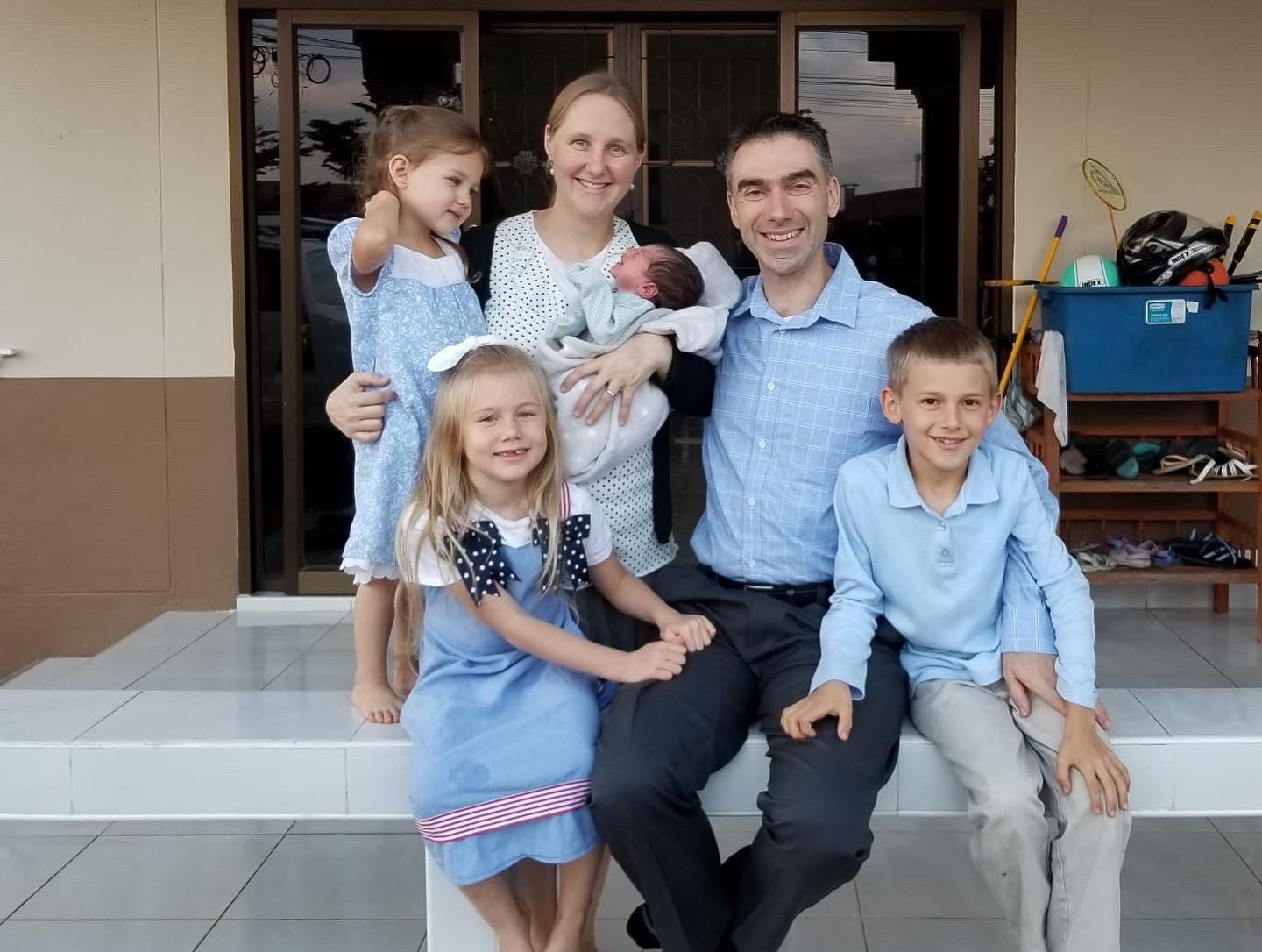 Living in Thailand is a daily adventure for Anne Williams and her family of six. In between all of the many language blunders, running after toddlers, and giving the neighbors plenty to smile at, she is grateful God's grace is always available just when she needs it.
Read more about their ministry here and watch her testimony here.